Le 06-09-08, un groupe de 30 Pixadores envahi la galerie Choque Cultural (São Paulo) en protestation contre la commercialisation, et l'institutionnalisation de la culture de rue. D'autres photos sur le Flickr de Choque
——–
Message from Choque:
In 09-06-08, a group of 30 Pixadores invaded Choque Cultural Gallery (São Paulo-Brazil) in protest against the marketing, institutionalisation and domestication of Street Art, by the Gallerys and the Public Power.
All paintings of Gerald Laing (Pop Art), Speto, Titi Freak and others were tagged by the Pixadores.
The Best Pixadores of SP were summoned by the black and white invitation.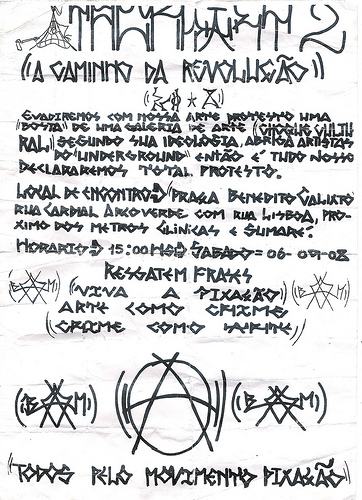 A war between the Pixadores and the Graffiti Writers is about to happen in São Paulo…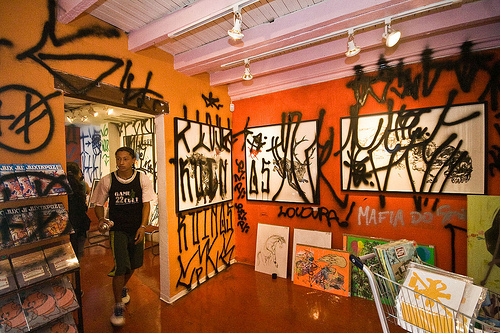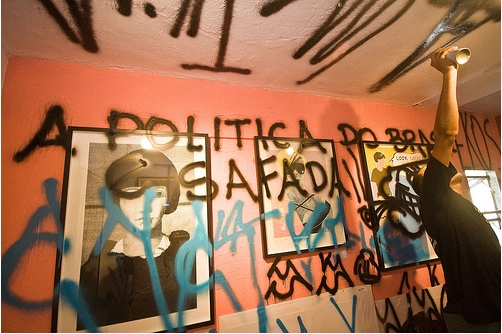 © All photos by Choque