Nosbé: Le but est de mêler des arts sacrés, primitifs à une vision profane et actuelle de la représentation des visages. Ceux-ci restent reconnaissables mais ils perdent alors leur aura et deviennent un matériau qui se modèle pour obtenir des espaces saturés où le spectateur est plongé.
Tous les visages forment une masse où il est impossible de les dissocier les uns des autres. Ils sont étirés, grimaçants, écrasés par leurs congénères et pourtant font partie intégrante d'un ensemble qui devient un petit monde où chacun a sa place parmi les autres.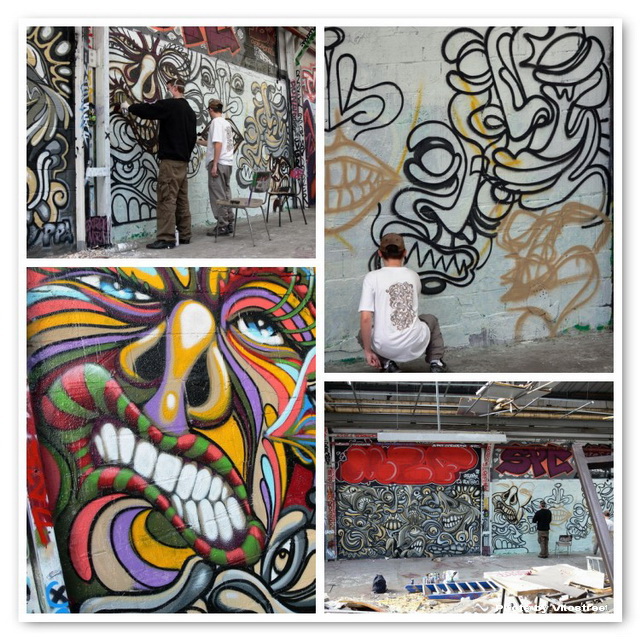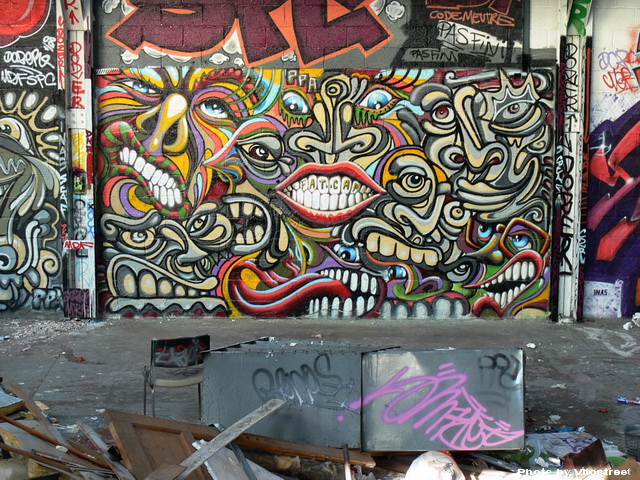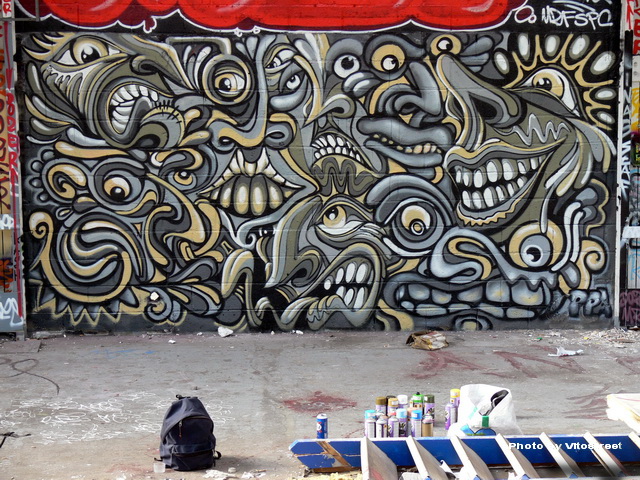 Greeting's to Fatcap team
Info : Shaka & Nosbé exposeront à Londres ce week end en compagnie d'autres artistes.

A collection of pictures of some of the work in the 'Outside In' show, opening Thursday evening (30th October) at the Truman Brewery, London.

Mighty Monkey, Deuce Seven, Galo, Dscreet, Shaka & Nosbe, Zeus, Rowdy, L'Atlas, Bert, Damon Ginandes, Shuby, Ego Leonard, FKDL, Case, Cake, Bortusk Leer, Broken Crow, Zeus, Shaka & Nosbe, Freek Van Haagen.