Posted by:
vitostreet
in
exhibitions
,
street photos
, tags:
Clone
,
Fabienne Guevara
,
Fuego
,
Germain Carminade
,
Guillaume Mathivet
,
Jaya
,
Léna
,
Mister T
,
Native
,
NP77
,
RCF1
,
Samuel Le Coeur
,
Silvio Magaglio
,
Slim le Chat
,
Soket
,
Spher
,
Spiral
,
Teurk
,
The Paradox
,
TIG
,
Zen Two
Les expositions T.I.G (Travaux d'Intérêt Général) réunissent des artistes dans toutes les disciplines qui placent la ville et l'urbanisme au centre de leur création.Travaillant tous sur différents supports, la rue est à la fois sujet,support et matière de leurs œuvres.
La quatrième édition de T.I.G vous accueille à La Petite Rockette à partir du 10 Mars.Cette exposition réunit une vingtaine d'artistes urbains représentatifs de ce mouvement :
Clone, Fuego, Fabienne Guevara, Germain Carminade, Guillaume Mathivet, Jaya, Léna, Mister T, Native, NP77,
The Paradox, RCF1, Samuel Le Coeur, Silvio Magaglio, Slim le Chat, Soket, Spher, Spiral, Teurk, Zen Two.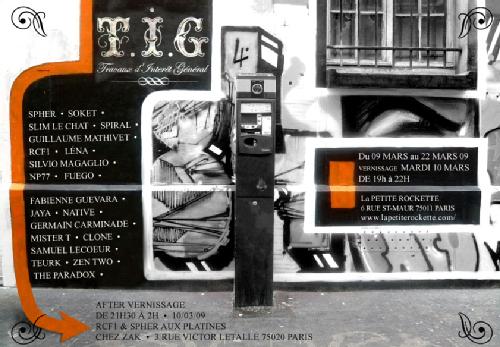 Infos:
Exposition du 09 Mars au 22 mars 2009 à la Petite Rockette.
Vernissage Le mardi 10 mars 2009 de 19h à 22h+ After CHEZ ZAK avec RCF1 & SPHER aux platines.
Adresses:
• La Petite Rockette 6 rueSt-maur 75011 Parishttp://www.lapetiterockette.com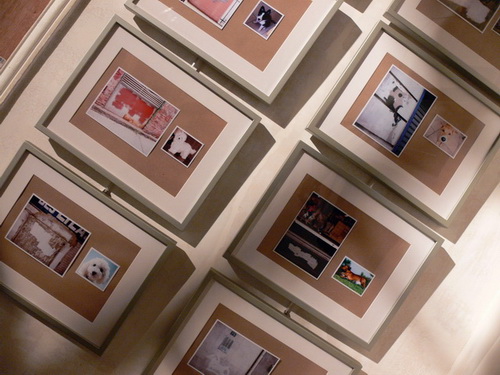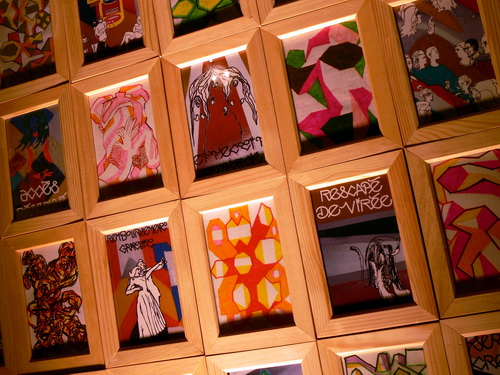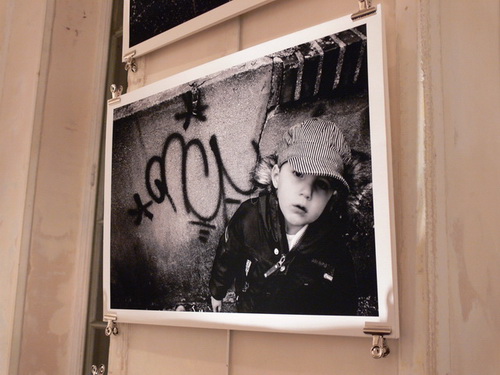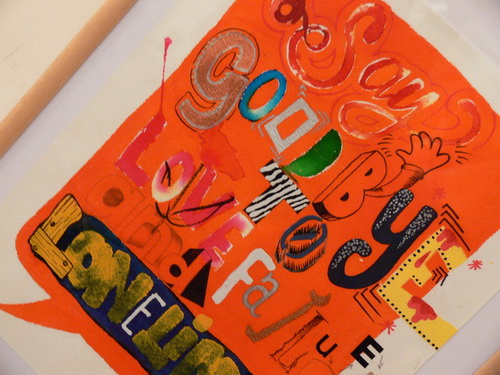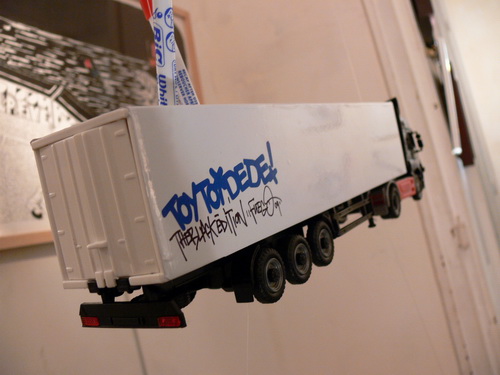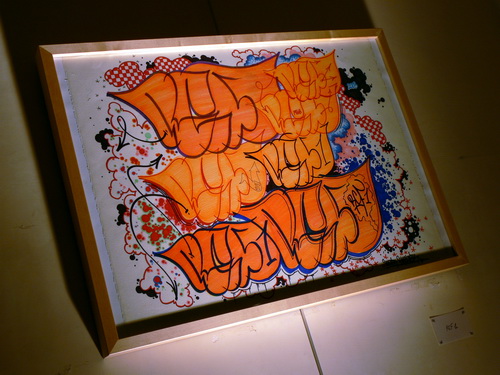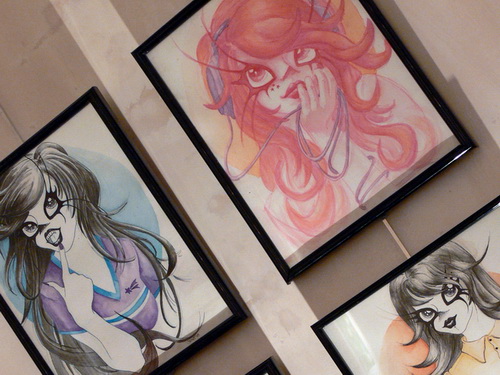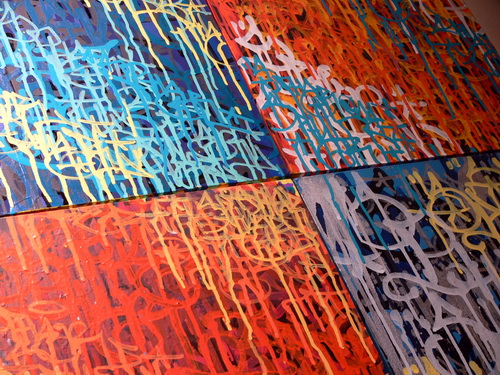 Photos By Vitostreet

4 Comments »