« Je suis tombé dans le Hip Hop en '84, quand Covent Garden nous attirait des quatre coins de Londres. C'était un cadeau précieux de la nature, ou venu d'au-dessus, donnant à chacun la capacité de s'exprimer artistiquement, soit par le micro, la danse, ou la peinture ; une culture évolutive qui ne nous coûtait rien. »
Mode 2.
Icône actuelle du street-art, légende vivante du graffiti, Mode 2 est de retour au Sergeant Paper Art Store avec l'exposition « Who Sold The Soul ? » du 14 octobre au 12 novembre.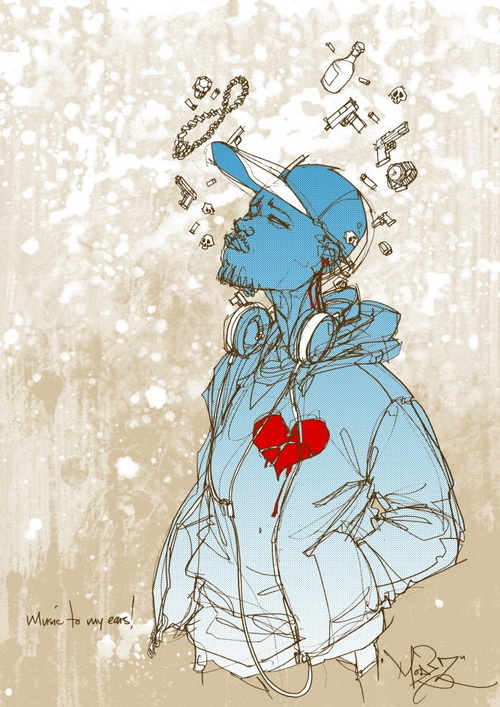 Copyright: Sergeant Paper Art Store
A 44 ans, Mode 2 revient aux racines du hip-hop, celles de sa jeunesse, qui l'ont amené à voyager et à partager sa passion avec d'autres, avant l'ère de la globalisation, du web et des gadgets électroniques en tout genre. « Who Sold the Soul ? » est l'occasion de redonner à la culture hip-hop ses premières lettres de noblesse.
Sergeant Paper produira pour l'exposition une sérigraphie réalisée et signée par Mode 2, en édition limitée.
Exposition Mode2 – Who Sold The Soul?
Du 14/10/2011 au 12/11/2011
vendredi 14 octobre · 18:00 – 22:00
Sergeant Paper Art Store
38 rue Quincampoix
Paris, France