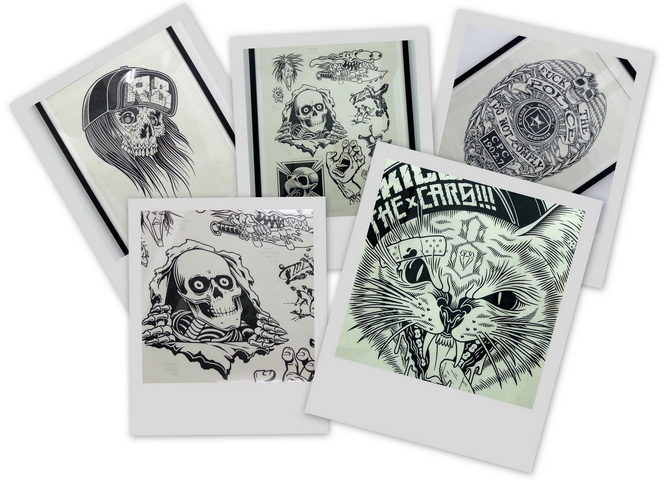 Photos By Vitostreet
…Paris airport doesn't have wifi. It's 2009. WTF. So I walked around the terminal looking for an internet station. I found 3, all broken. Shit. So I cashed in $40 for 24 euros. The only phone number I had with me was my friend Alex's. I called him and tried to explain my situation. My one euro coin lasted 2 minutes. Ouch. I dropped a 2 euro coin, called him back, asked him to call Magda so someone could come get me, and lost the call again.
By 10am with no word, I decided to look into heading back to NY. There was an 11am flight going back….
( L'intégralité sur le blog De Mike Giant.  Billet -> Mike G: Fuckin Bummer! Apr 21, 2009)
Exposition Mike Giant / Dalek du 25 Avril au 23 Mai 2009.
Une double exposition réunissant deux artistes aux styles résolument différents se tiendra à la galerie Magda Danysz aux mois d'Avril et Mai. En effet Dalek et Mike Giant reviennent dans la célèbre galerie parisienne nous présenter leurs derniers travaux pour une exposition exceptionnelle. Alors que Dalek évolue dans un monde rempli de couleurs, Mike Giant lui est un adepte de l'encre noire que ce soit sur un mur ou la peau.
Galerie Magda Danysz
78, rue Amelot
Paris 11 – France
Tél. : 01 45 83 38 51